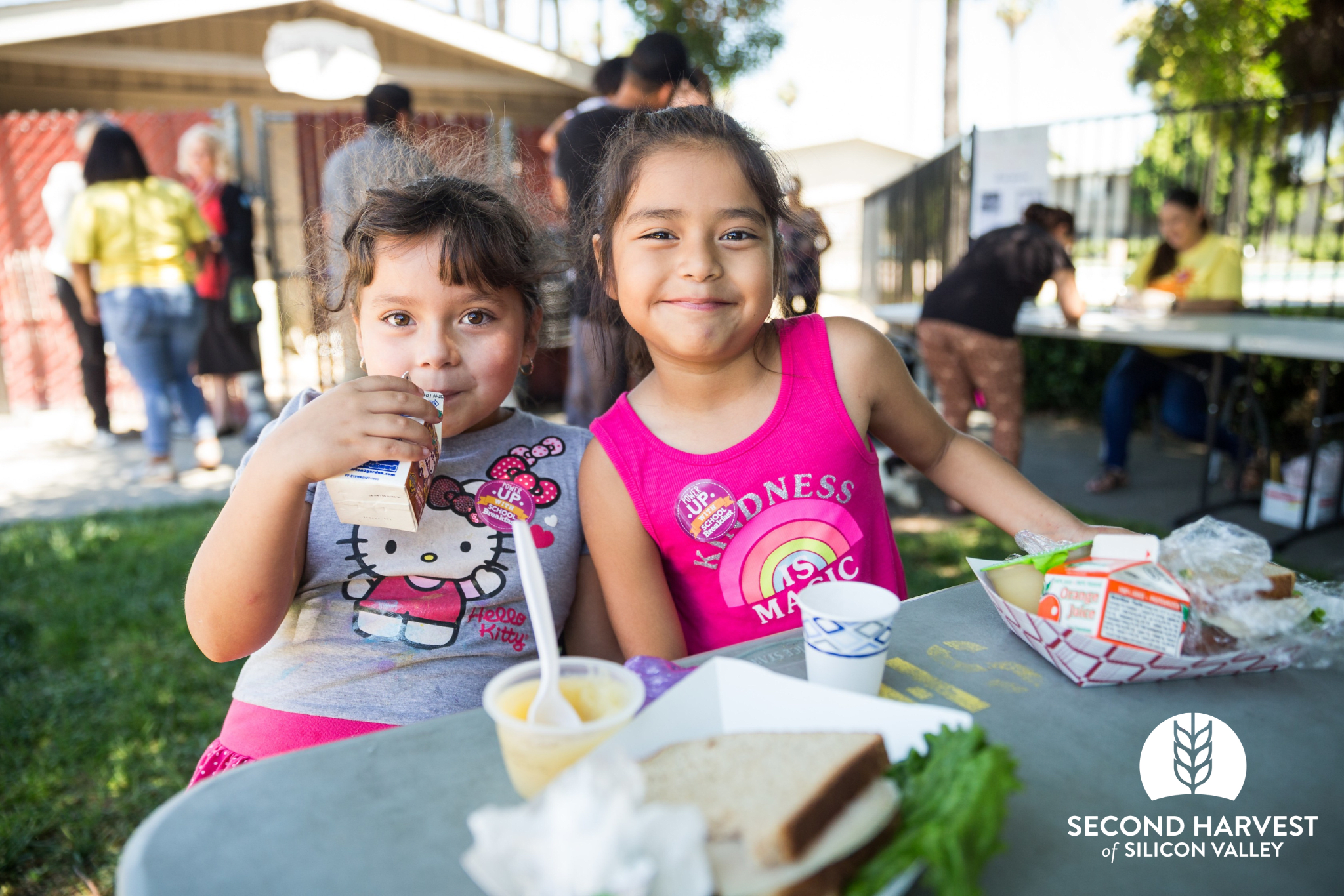 Impact Stories: Nourishing Neighbors Breakfast Grant
Photo credit: https://www.shfb.org
Here are some of the positive feedback we have recevied from our organizations for the Nourishing Neighbors grant:
1. We have been lucky enough to get summer backpacks. I can't tell you how helpful this has been to us. There have been many times that we would not have had dinner if we didn't have the backpacks. Sometimes it's harder to make ends meet during the summer when the kids are home from school. This is a needed program in our area, and I hope it continues. [Client from Regional Food Bank of Northeastern New York]
2. We are so grateful for Albertsons' support of our breakfast program. The generous Nourishing Neighbors Breakfast Grant we received helped our staff broaden the variety of breakfast foods provided to kids in our youth programs. Linzie Norman, our Food Program Coordinator, used the funds to purchase fresh fruits, vegetables, and eggs from local farmers' markets and local vendors to supplement the breakfasts served in our programs. The aim was to increase access to these healthy foods and teach kids about the seasonal produce that grows right here in their community!
At the end of the summer, we asked our child care students what they thought of the Y's breakfasts. Here are a couple of responses:
"I love eggs. Chickens lay eggs. I have chickens at my house."
"Breakfast is the best. My mom says it's the most important meal of the day."
[Missoula Family YMCA]
3. Thanks to the Albertsons Companies Foundation's support, SOME's Breakfast for Kids program was able to help fill critical food security gaps that many low-income children experience. Specifically, SOME provided nutritious meals to 100 formerly homeless children living in our affordable housing units during the grant period. The meals were distributed to families through back-to-school brunches, breakfast grab and go stations where students can select a meal on their way to school, and shopping opportunities for families to collect grocery items as needed. "On behalf of my family and myself, I want to express our deepest gratitude. In times when putting food on the table felt like an overwhelming challenge, the grants from the Albertsons Companies Foundation arrived like guardian angels in disguise. Having access to nutritious meals brought immense relief and allowed us to concentrate on rebuilding our lives. This experience serves as a heartfelt reminder that we are never alone in our struggles, and the kindness of others can truly make all the difference." – Andrea Jones (SOME's affordable housing resident, DC)
4. The Nourishing Neighbors grant was a resounding success for our Club. Many of the children we serve come from families facing challenges in providing essential needs, including breakfast. Offering breakfast not only supported these families but also had a profoundly positive effect on our Club. Providing a nutritious breakfast contributed to a noticeable decrease in behavioral issues among the children. The positive impact extended beyond our Club, benefiting our entire community. We cannot emphasize enough the transformative effect this grant has had: Boys & Girls Clubs of Lewis County
5. Since the waivers ended for school meals, our summer program waivers were impacted beyond belief. We typically host about 28 summer sites around the state and we only could have 3 to begin with through the National School Lunch Program due to the stipulations of where the sites were. This grant made breakfast possible for so many communities. 
Wyoming Hunger Initiative aims to be in all 23 Wyoming counties and this grant made it possible to support Boys & Girls Clubs, youth programs, Book and a Bite programs, and other related programming. We are forever grateful! -Wyoming Hunger Initiative
6. The Nourishing Neighbors Grant helped us fund our Summer Lunch program which allowed Issaquah School District families to have extra shopping days in our market, with an emphasis on fresh food and kid friendly meals.  We had an "eat the rainbow" theme for our program with each shopping week focusing on a different color of the rainbow.  "This program is helpful to our family because it provides nourishment and takes some of the burden of rising food costs away. We use it to supplement and fill gaps to make sure they have enough to eat and get a balanced diet."
Thank you for this opportunity to partner with nourishing neighbors- Issaquah School District, Washington
7. The families were very grateful as they continue to deal with raising costs. Especially with the high cost of housing, there is very little room for anything else. Ensuring families have breakfast meals for their children has helped bring security to families who are facing unimaginable circumstances. Thousands of children is Chester County remained food secure over the summer months thanks to the support of Albertsons."Thank you for supporting the Chester County Food Bank, Pennsylvania!
8. This program has been a tremendous help to many children and their families.  So many kids that didn't have food to eat, were able to receive a healthy meal to get their morning started right.  We are so grateful for the company providing our church and other organizations with a grant to be able to make sure no kids go hungry during the summer.  We know that a lot of children relay on getting Breakfast & Lunch from schools, but once school is closed for the summer, they are wondering where the meal would be coming from.  This program has put a lot of smiles on their faces, has help them to know there are people that care about their health. Helping to feed the children everywhere is one of the greatest things this company has done.  We appreciate you and pray that this program continues to grow, and more organization next year can get involved to make sure, more children are receiving a Healthy Breakfast.  - Overstreet Powerhouse Temple Church, Portland Oregon
9. Breakfast is crucial to a child's success. Too often, we see that hunger is the culprit of attention problems, behavioral issues, and emotional responses—standing in the way of laughter, growth, education, and development. Children can tackle their days with greater strength and resiliency with a full belly. We've seen that first-hand in our after-school program at our Bridge of Hope Center!" Thank you, Albertsons Foundation. We are inspired and grateful for your strategic investment of time and resources to make a lasting, life-changing impact in our local community. We're honored to be on the same mission to eradicate hunger! - Bay Area Rescue Mission
 10. Funding from the Breakfast for Kids Campaign supported the Redwood Empire Food Bank's School Pantry program, which provides a weekly provision of healthy, nutritious foods year-round to families with children attending high-need schools in Sonoma County, California. Rising food costs have pushed more and more families in our service region into food insecurity, with an average of 5,000 families participating in School Pantry during the summer of 2023. We're so grateful for the support from Nourishing Neighbors which is helping ensure that all families in our community have access to the food they need to survive and thrive.- Redwood Empire Food Bank, Santa Rosa, CA