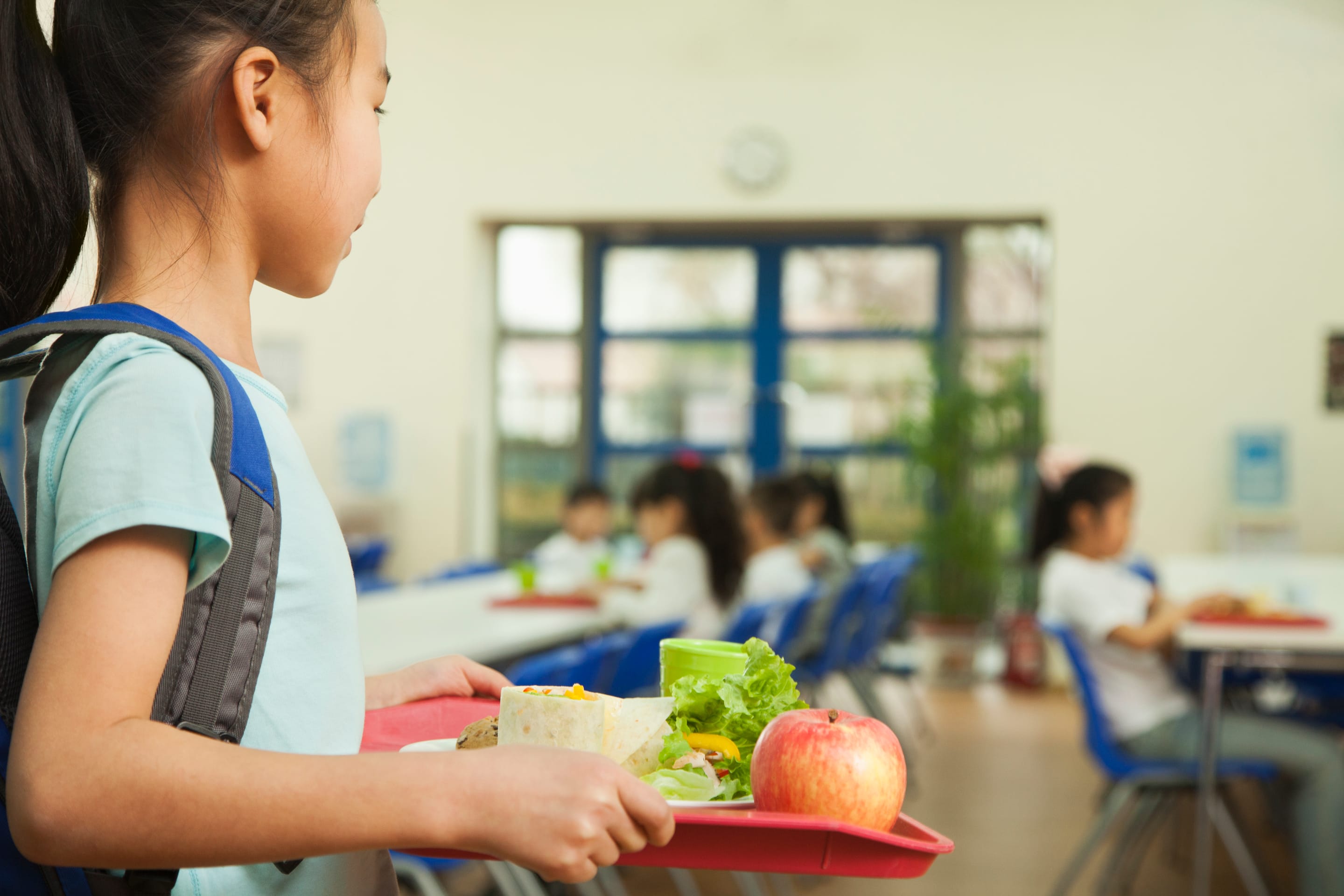 The National School Lunch and National School Breakfast Program (NSLP)
Want to apply for NSLP? Check your eligibility? Click below
What is NSLP?
The National School Lunch and National School Breakfast Program, NSLP, offer low-cost or free meals for students in public schools, nonprofit private schools, and residential care institutions. The federal program provides nutritionally balanced meals for households struggling to put food on the table or prepare lunch for their children. 
Millions of students nationwide participate in NSLP. The program is funded by the Food and Nutrition Service of the United States Department of Agriculture (USDA).
---
How does NSLP work?
Participating school districts and independent schools receive cash subsidies and USDA Foods for each meal they serve. Schools cannot charge more than 40 cents for meals. 
Select USDA Foods include: 
Fruits and vegetables

Certain beef, pork, poultry, and fish products

Legumes

Nuts and seeds

Egg products

Yogurt

Cheese

Grains

Vegetable oil. 
These institutions must serve lunches that meet federal meal pattern requirements. Schools can also be reimbursed for snacks served to children who participate in an after-school program. 
---
How do I apply to NSLP?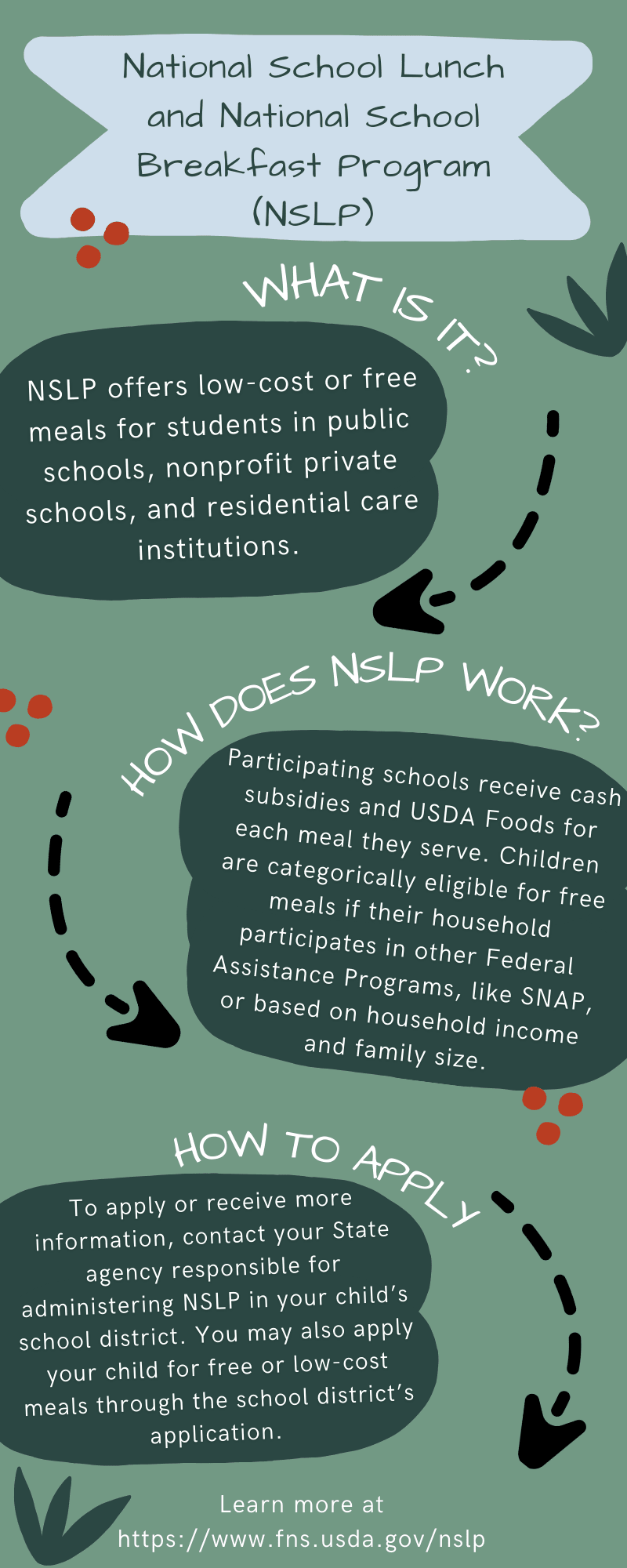 Children are categorically eligible for free meals if their household participates in other Federal Assistance Programs, like SNAP, the federally-funded Head Start Program, or based on their status as a homeless, migrant, runaway, or foster child. 
Students can also qualify based on household income and family size. Children are eligible if their household is at or below 130% of the federal poverty line. 
To apply or receive more information, contact your state agency responsible for administering NSLP in your child's school district. You may also apply your child for free or low-cost meals through the school district's application. 
Have questions? Learn more here.