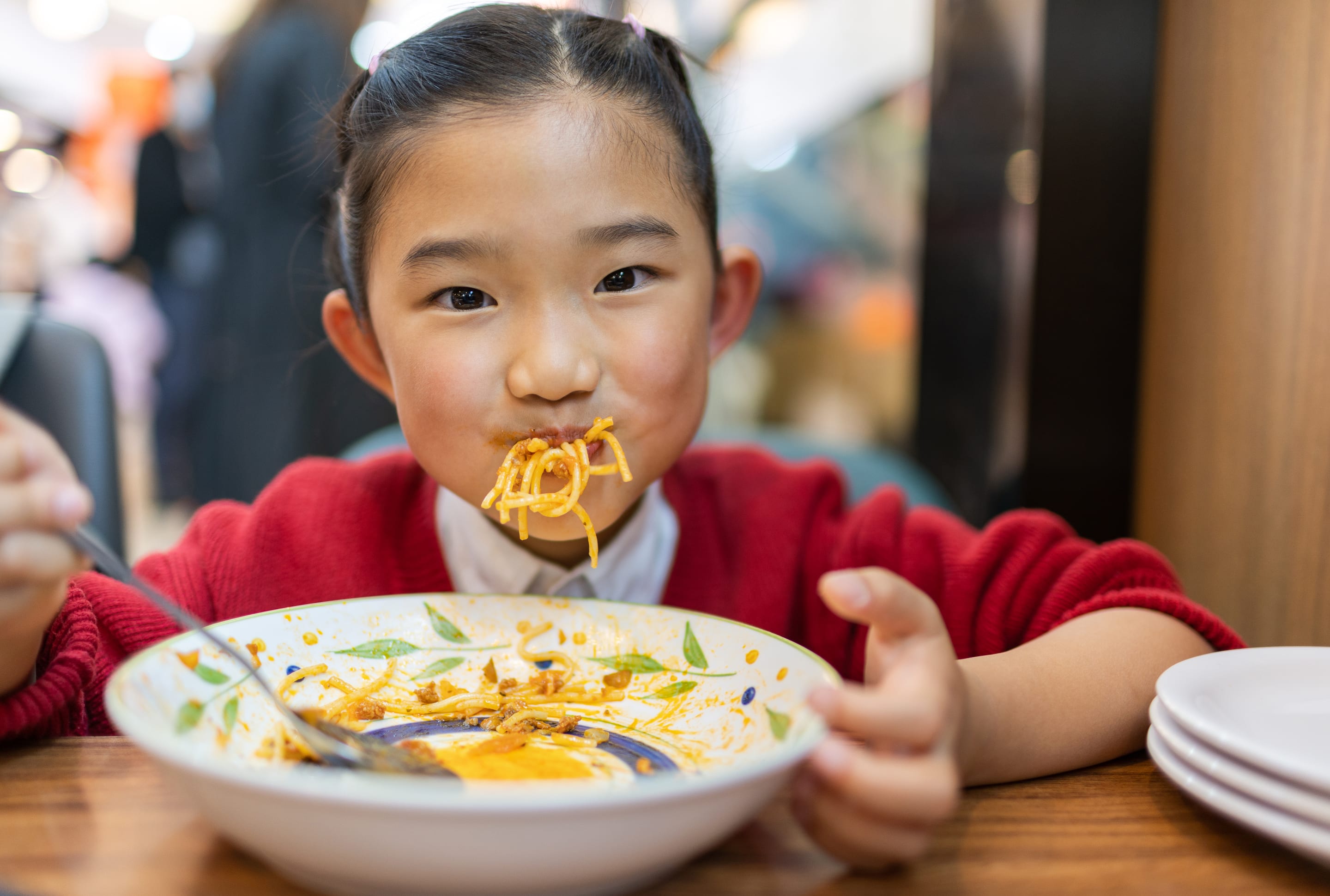 The Hunger Cycle Explained
How could you help someone escape the hunger cycle?
Food insecurity and improper nutrition can trap families in a cycle of poverty and hunger. 40% of Americans are one paycheck away from being caught in the cycle, and many struggle for years to escape it. By breaking down the Hunger Cycle, we hope to explore ways of also breaking free from it. 
---
What is the hunger cycle? 
A lack of healthy food and proper nutrition can trap households in a cycle that depletes their physical and financial resources.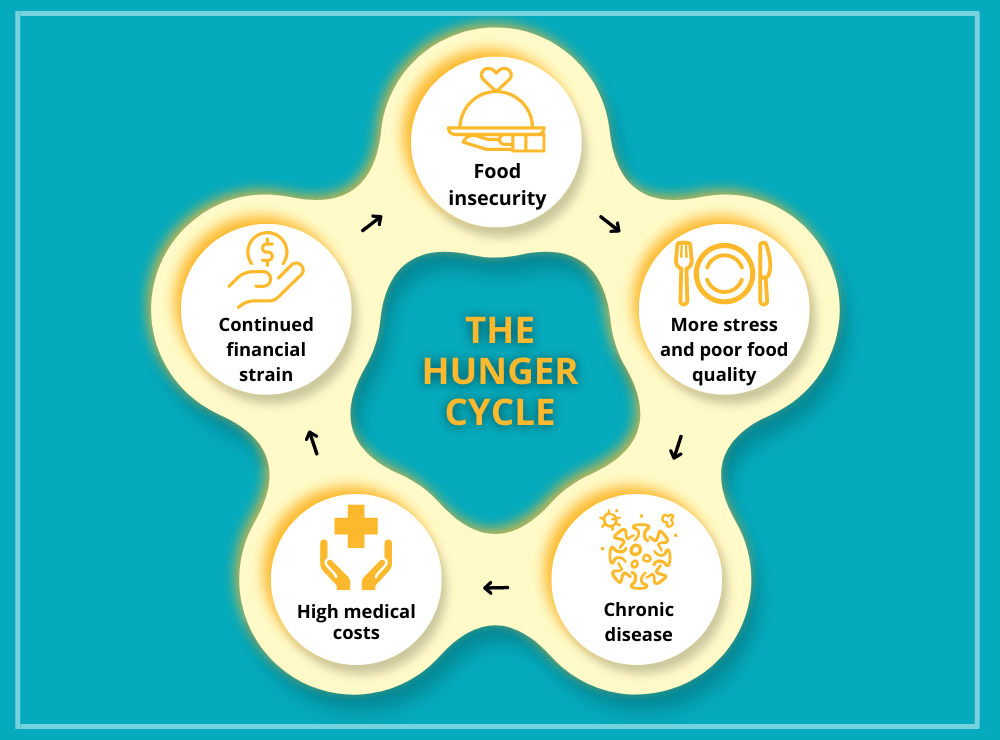 When an individual or family becomes

food insecure

, many times their only option is to buy cheaper foods with

low nutritional value

. These alternatives are frequently high in fat, salt, sugar, and calories, which have a correlation with

chronic diseases

and mental distress. 

Concurrently, chronic hunger and malnutrition can negatively impact job and education performance, making it even more difficult to escape poverty. Financial strain adds another layer of stress. 

This diet - and its associated stressors - can lead to

costly health conditions

, which adds an

additional

expense to the household.

This causes even

more financial struggles

and forces the household to feel

heavier food insecurity

. 
What causes food insecurity, and how to break the hunger cycle?
One important way to break the cycle: making healthy foods more accessible. Many low-income households are in need of nutrient-rich foods, such as fresh fruits and vegetables, whole grains, low-fat dairy, and lean proteins, all of which are becoming more inaccessible each year.

Another factor affecting food insecurity is

deep-rooted systems of inequity

. Hunger is frequently a symptom of poverty, which people of color experience more often than their white counterparts. To fight hunger, we must fight the core cause of it--inequality. 

Extreme food waste is another contributor to the hunger cycle and the depths of food insecurity. In America, 108 billion pounds of safe food go to waste every year. It's time for a more sustainable, efficient food system. One solution:

community fridges

, which

you can learn more about here

.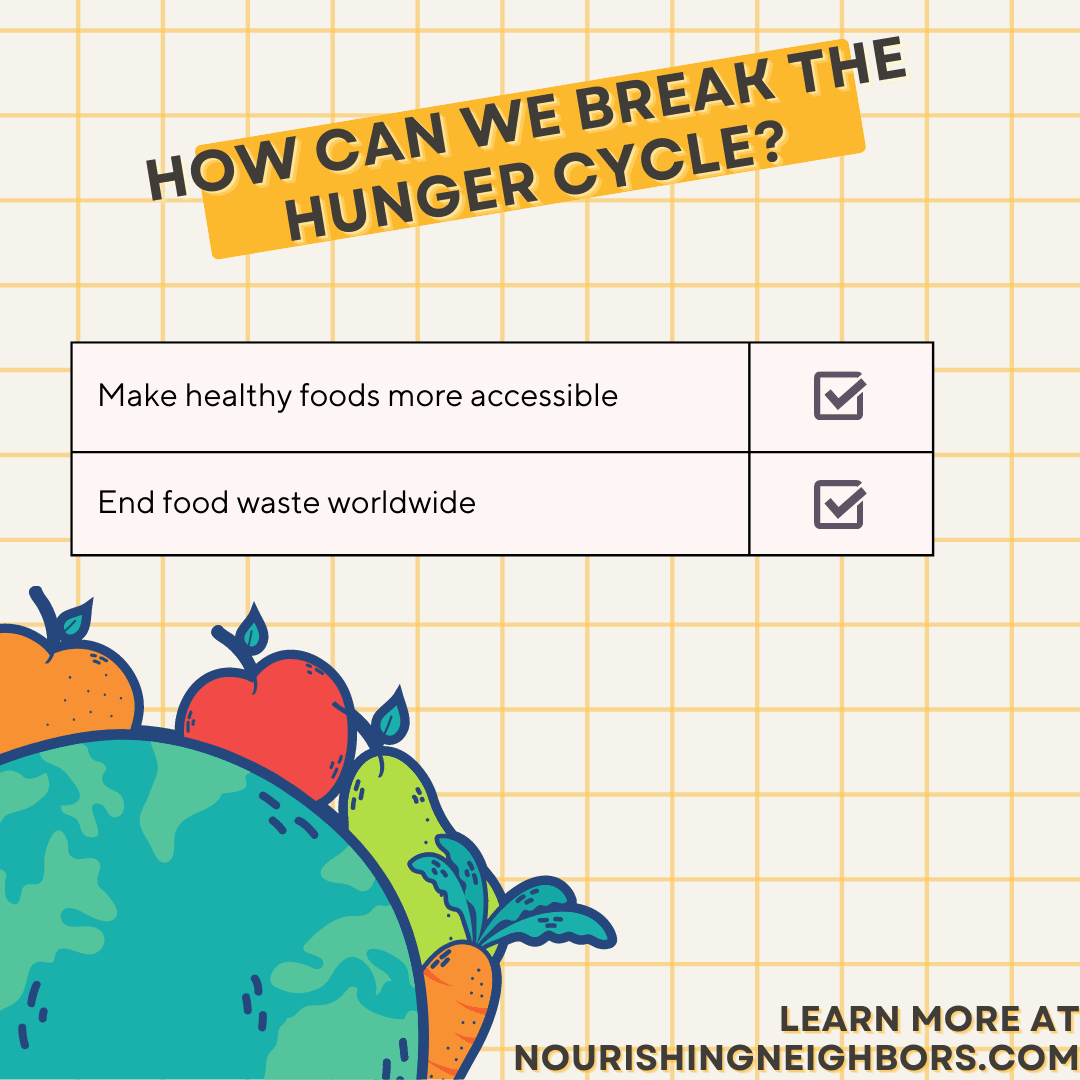 Did you know about the realities of the hunger cycle in America?
Want to help make food more accessible to those in need? Donate to Nourishing Neighbors today.