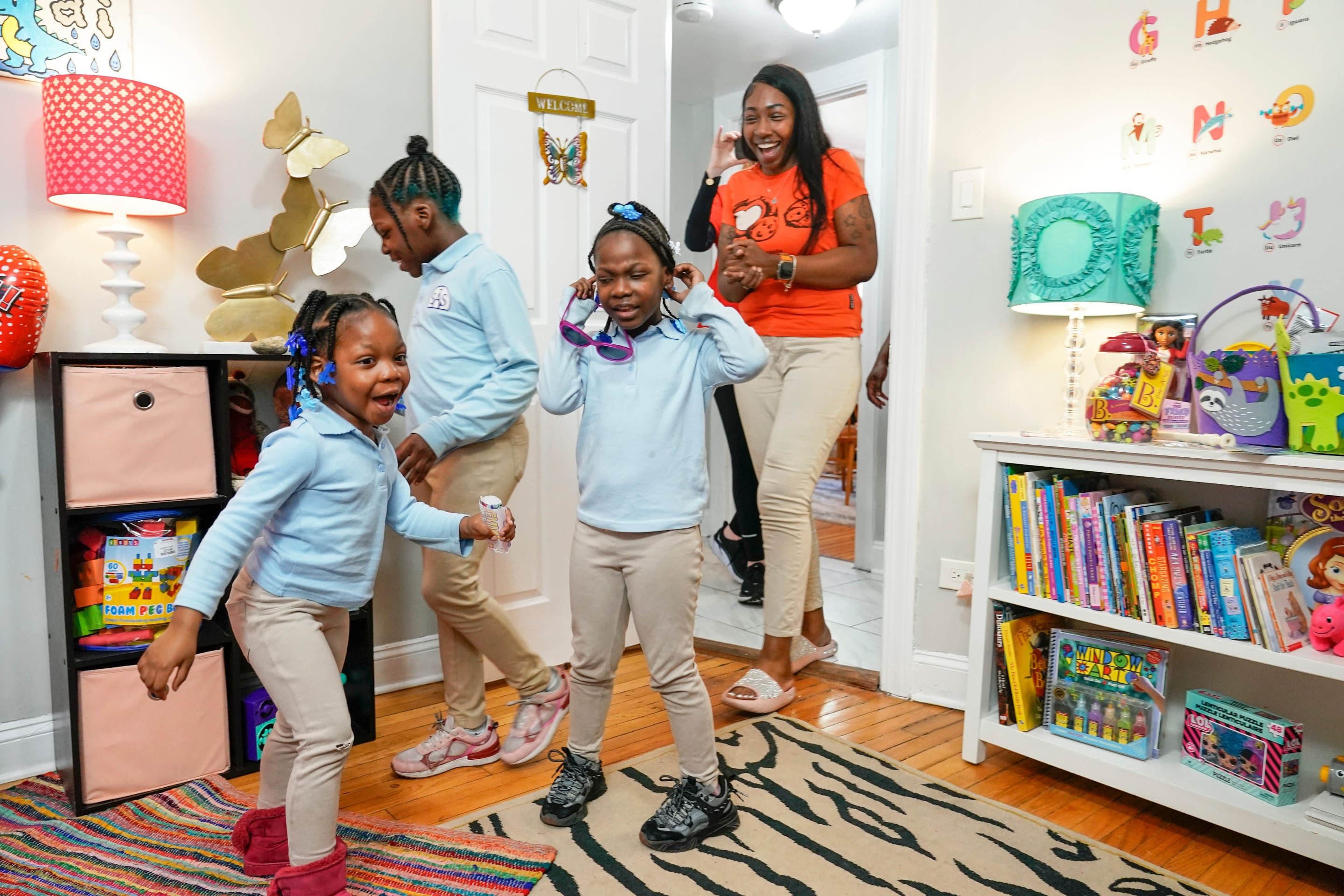 Jewel-Osco Pairs Up with Humble Design
See how our team at Jewel-Osco extended the table for this very special family. 
After great hardship, a family in Chicago finally got placed in housing, but there was no furniture and not a lot of warmth for the three beautiful girls.  Watch as Jewel-Osco volunteers team up with Humble Design to clean up and renovate the new space to make a house a home.
Jojo even makes and appearance to help fill the pantry for this family and makes an announcement that Nourishing Neighbors isn't just filling the pantry today, but will help stock the pantry for a full year.  And we aren't stopping there - we will be stocking 4 other families pantries for a year in Chicago!