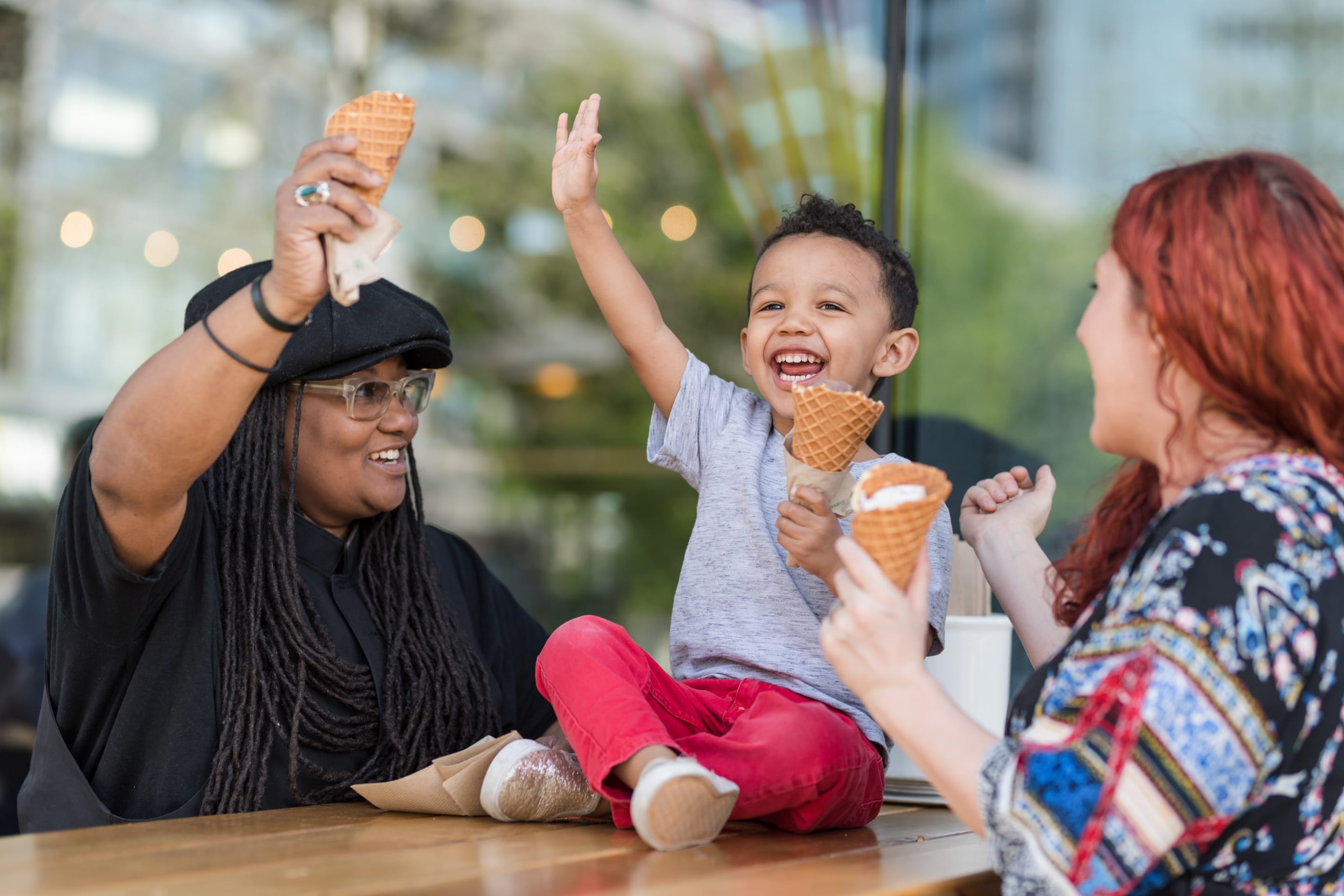 Honoring Pride Month: How Food Insecurity Impacts the LGBTQIA+ Community
Did you know that food insecurity disproportionately affects certain groups?
Food insecurity affects all demographics, but not everyone is affected equally. As we honor Pride Month, we highlight the disproportionate impacts of food insecurity on those within the LGBTQIA+ community.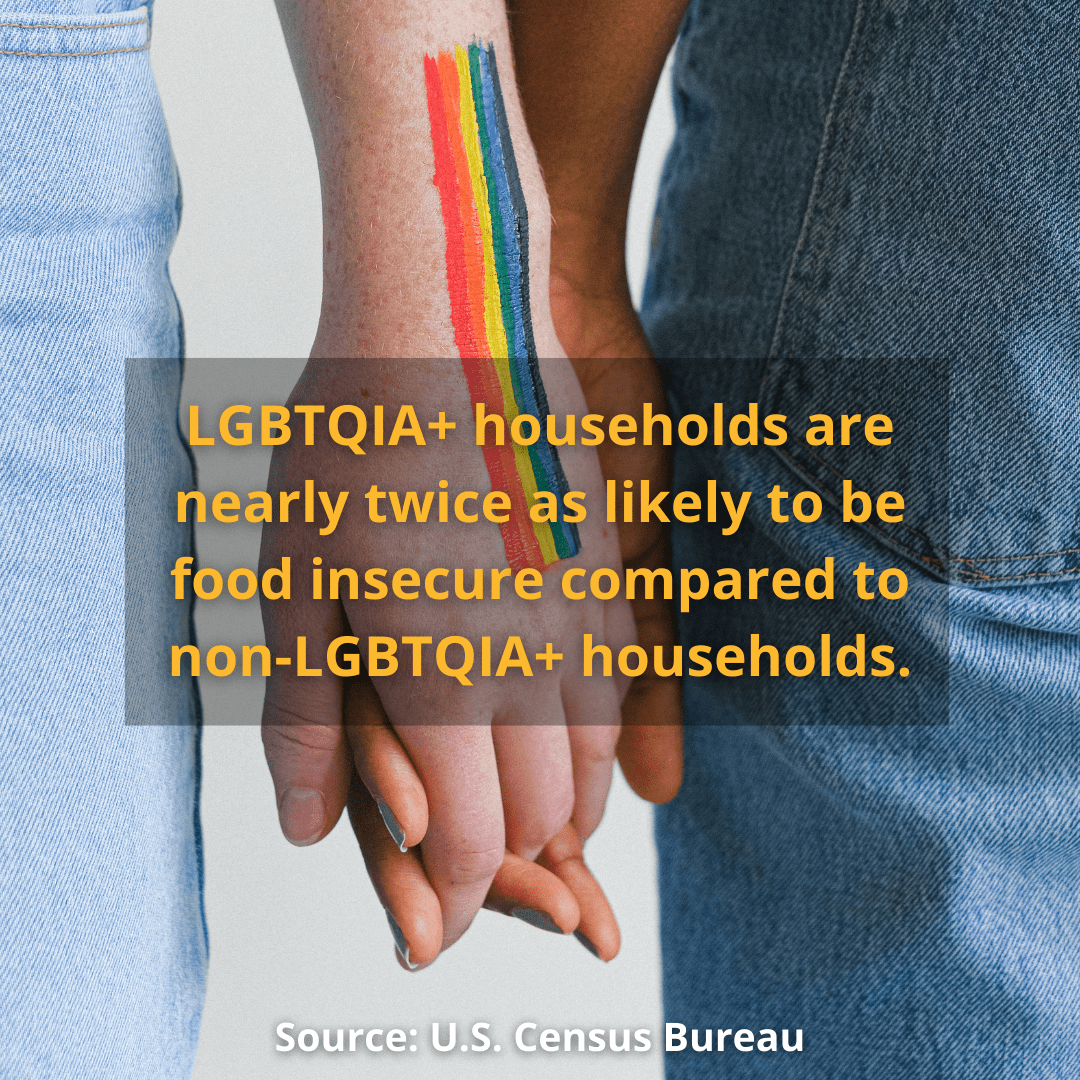 Rates of hunger
LGBTQIA+ individuals face higher rates of food insecurity in the United States compared to non-LGBTQIA+ people. Data from the U.S. Census Bureau shows that during the pandemic, LGBTQIA+ households became

nearly twice as likely to be food insecure

.

Similarly, as of January 2021, LGBTQIA+ individuals receive SNAP, the Supplemental Nutrition Assistance Program, benefits at twice the rate of straight-cis people. 
Why are LGBTQIA+ people more likely to face hunger? 
The bureau's 2021 House Pulse Survey revealed that over one-third of adults in the community are facing financial struggles. In comparison, just over one-quarter of adults who do not identify as LGBTQIA+ reported economic insecurity. 

Dr. Joanne Patterson of Ohio State University found

that transgender women, gender-nonconforming people, and lesbian or bisexual women tend to have lower incomes compared to the general population and to gay men, which leads to decreased access to food. In general, women face increased rates of food insecurity, making up around 60% of those stuck in the hunger cycle. 

29% of the transgender population lives in poverty

, which is the most common cause of food insecurity. 
LGBTQIA+ individuals still face discrimination in the workplace, which can cause an inconsistent income.

According to a national survey

, at least 1 in 5 LGBTQIA+ individuals have experienced discrimination in hiring, pay, and promotions, while 16% of transgender workers report having lost their jobs due to discrimination. In 2019, 52% of LGBTQIA+ adults lived in states where no laws existed to protect them from harassment or discrimination in the workplace. This discriminatory treatment in the workplace leads to fewer economic opportunities and perpetuates the hunger cycle for minority groups. 

Many LGBTQIA+ couples face alternate expenses to parenthood, including adoption costs, gestational surrogacy, in-vitro fertilization, and more. These costs create a greater financial burden for the household, in turn causing a higher likelihood of food insecurity.  
The facts are clear - hunger comes in many forms. 
Nourishing Neighbors realizes that there is a person behind each of these percentages. If you have a story, we'd love for you to share it:
What is your story of hunger and hope?

Do you identify with the groups mentioned in this article? How do you think your identity plays a role in food insecurity? 

Who helped you when you needed it most?

What do you remember most about facing hunger/food insecurity? 

How have you helped to solve food insecurity in your community? What is your most memorable experience?