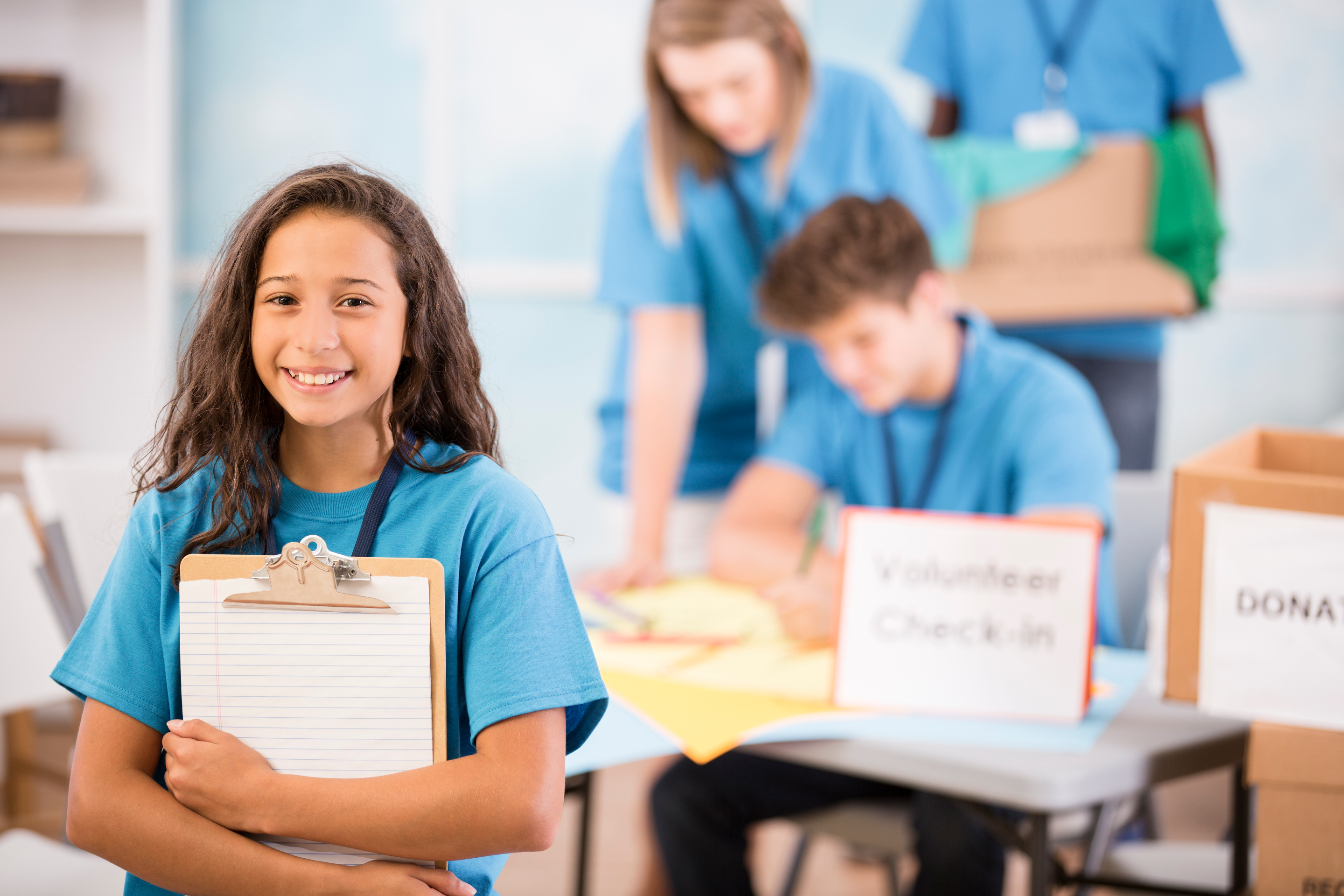 Empowering Youth to Combat Hunger: Nourishing Neighbors Explore. Act. Tell. Program, Awarded Grants to Students Fighting Hunger In their Community
Join us and make your voice heard!
Albertsons Companies Foundation's Nourishing Neighbors Program, in partnership with Foundation for Impact on Literacy and Learning Foundation (FILL), is recognizing students' efforts as they work to end hunger in their neighborhoods.
Teams of students in communities across 15 states worked to improve availability and access to food through various community service projects as part Nourishing Neighbors's Explore.Act.Tell. program.
The teams had the opportunity to enter their hunger solutions projects in a challenge for a chance to win grants to support local hunger-related non-profit organizations. The grants are awarded as part of the Explore.Act.Tell. Challenge. Top teams from participating schools receive a greant for their community charity of choice to address hunger solutions. Each of these teams worked to EXPLORE hunger, ACT by doing a project and TELL others by sharing their story. The Challenge is the culmination of the Explore.Act.Tell. lessons for grades six through twelve. 
Winning teams for the 2022-2023 school year represented schools from 15 participating states:
$5,000 EGGO Award - "Future Visions" - Dobbins High School, Philadelphia, PA

$1,000 Award Winners:
"Rescuing Food Insecurity" - Big Springs Middle School 7th graders - Newville, PA
"Northley" - Northley Middle School - Aston, PA
"Viking Breakfast" - Archbishop Wood High School - Warminster, PA
"Strive" - Homeschool Co-op, Lebanon, NJ
"Village Homeschool" - Homeschool Co-op - Lebanon, NJ
"Garwood Mustangs 2023" - Lincoln Jr High School - Garwood, NJ
"PT Beats Hunger" - Donald Payne Tech - Newark, NJ
"PT Hunger Awareness Campaign" - Donald Paynne Tech - Newark, NJ
"Angry Birds" - JA Cotton Intermediate School - Willingboro, NJ
"Stuffing of Champions" - Havre de Grace High School - Havre de Grace, MD
"HSD Little Food Pantry 2023 - Hampstead Middle School - Hampstead, NH
"Oliver Ames Leo Club" - Leo Ames High School - Easton, MA
"Doering Students Combat Hunger" - Roberta G Doering School - Agawam, MA
"Bowling for Hunger" - Hanson Middle School - Hanson, MA
"Roller Skating Fundraiser" - Hanson Middle School - Hanson, MA
"JAG Program" - Michigan City High School - Michigan City, IN
"Faith Farm and Orchard Field Trip" - Calumet New Tech High School - Gary, IN
We appreciate these teams and their educators for reducing hunger and meeting the needs of their
community! We can't wait to see what they will do this year!